News & Events
Interested in Social Events, Workshops, BBQs, Cultural Programs, and more? Find out what's happening at BTGN right here!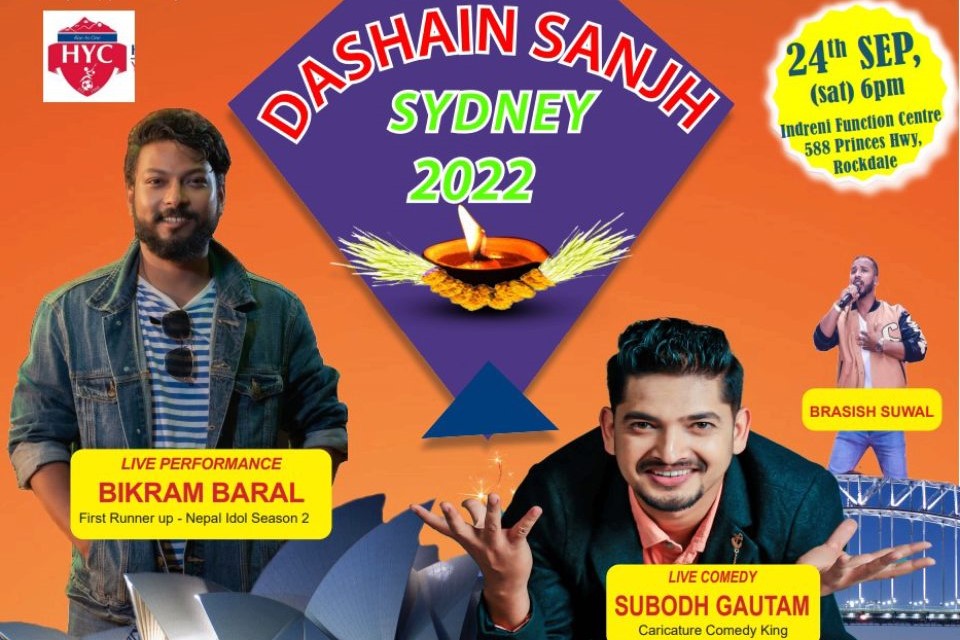 This is BTGN's "Signature Event" conducted every year during Dashain season normally around month of Sep, Oct every year.
The Dashain Sanjh 2019 has been completed successfully. A huge thank you to all the sponsors, supporters, volunteers, artists and the attendees who help make BTGN events a great success year after year.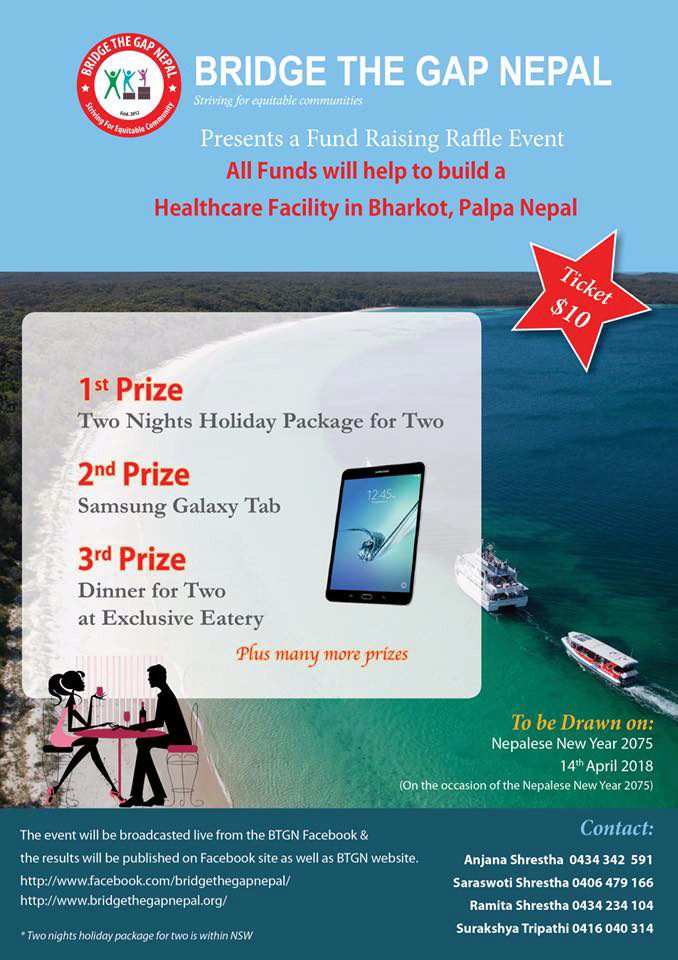 BTGN Fund Raising Raffle Event 2018
Congratulations to our raffle prize winners!
The draw for BTGN Fund Raising Raffle was held on April 14, 2018. Thanks to everyone who bought tickets and supported the Healthcare Facility in Bharkot, Palpa Nepal.
Here is the official list of winners:
First prize ( 2 nights gateway in Port Stephen) Winner: Anusha Thapa - Ticket Number 1687
Second Prize (Samsung Galaxy Tab) Winner: Nancy Shrestha - Ticket Number 1100
Third Prize ( Dinner for 2 at Hyatt Regency) Winner: Shou - Ticket Number - 1671
Fourth Prize (Dinner for 2 at Manamaruya Japanese Noodle Bar) Winner: Santosh Karki - Ticket Number 1005
Fifth Prize (Dinner for 2 at Gorkha Palace North Strathfield) Winner: Raj Joshi - Ticket Number 1497
Sixth Prize ( ADs Kitchen Campsie) Winner: Bikash Khadka - Ticket Number - 1195